Custom Cold
Storage Solutions
We don't just provide panels.  We provide solutions.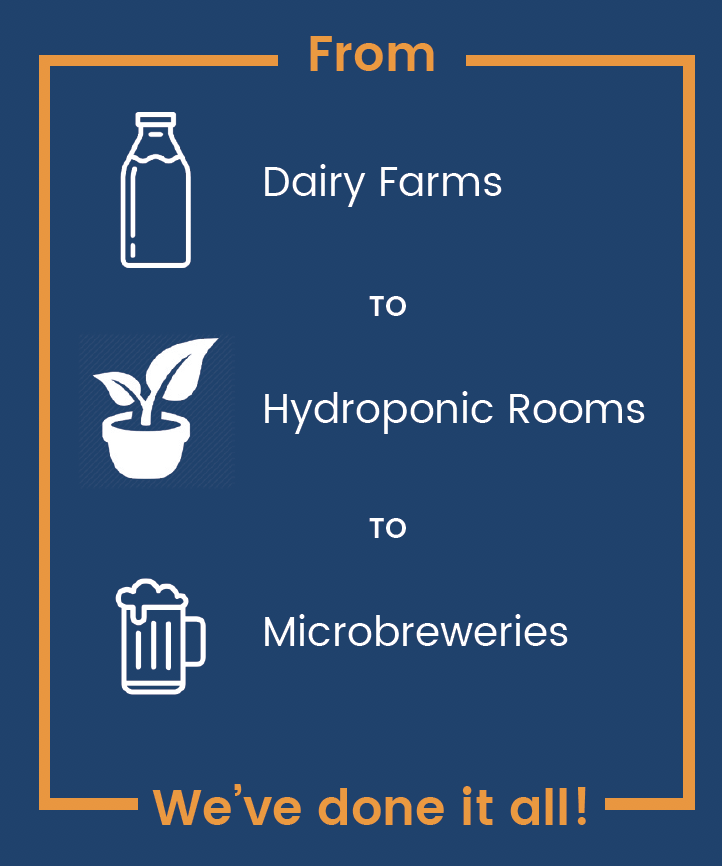 Highest Quality, Lowest Cost-Per-Inch
PermaTherm provides you with the strongest, most durable panels without having to break the bank.
Decreased
Construction Times
With over 30 years of experience in the industry, we are equipped to handle projects of any size, new or existing, without compromising time or budget.
Experts to Guide Your Project
Our in-house consultants and vast network of professionals lead the industry in completing successful cold storage panel projects.
You don't have to figure out your project alone.
Trying to find the best price for a cold storage project that can be completed quickly is stressful. PermaTherm projects are designed to last the lifetime of your business. Don't change your vision to fit your price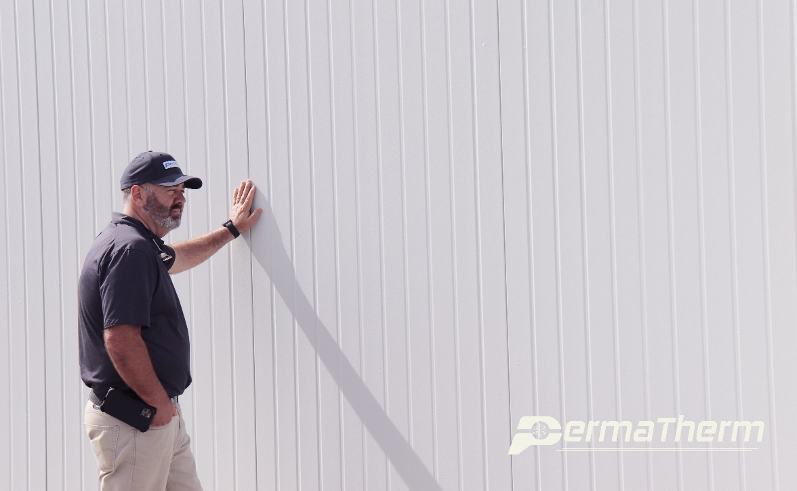 Our team of cold storage experts have over 10,000 completed projects under their belts to help guide the way.
With a combination of our experts and the highest-quality cold storage products on the market, we can assure that the final product is more durable, less expensive, and (most importantly) aligns with your vision.
Cold Storage Applications Large Food Production Facilities Fruit & Produce Processing PermaTherm: Premier Manufacturer of Insulated Metal Panels
PermaTherm's core competency is the application, design and manufacturing of insulated metal panels and accessories. Our insulated metal panels are so versatile that they are the top choice for thermally-efficient metal building systems, including food, agricultural, pharmaceutical, retail, and zero-energy residential applications. PermaTherm's IMPS are suitable as a cost-effective, energy-efficient alternative to brick, wood, cinderblock or bare metal sheathing over a steel grid. Our composite sandwich panels are customizable, using high R-value expanded polystyrene cores and a variety of exterior metal skins for tailor-made panel building systems.
High-Quality Product
PermaTherm panels provide architects, contractors, and building owners with unmatched energy-saving products at budget-saving prices. We supply the lowest cost panel per linear foot. Our quality-controlled manufacturing process assures that you receive the best in fit, strength, and appearance of finished insulated metal panel products.
Unmatched Performance
The performance of our insulation results in the lowest cost per inch of thickness of any insulated metal panel on the market. Our customizable products offer the highest cumulative R-Value in the industry. The R-Value never decreases due to years of service or reduced temperatures; the R-Value of our IMPs increase as the temperatures decrease.
Outstanding Service
PermaTherm is known throughout the insulated metal panel industry for our outstanding customer service and highly educated sales team members. No matter the scope or scale of the project, we believe in approaching every job with an abundance of care and attention.
Whether you are a seasoned contractor, or you are new to the construction industry, PermaTherm is available to offer you guidance through your entire project. Our consultants have the ability to work face-to-face or virtually, offering assistance that fits your schedule.
With PermaTherm you receive exceptional panel products coupled with our immense experience at no additional charge, allowing you to rest assured that your project is moving in the right direction.
Community of Professionals
After 30 years working within the insulated metal panel market, PermaTherm has developed a large network of industry professionals. To best serve you throughout the construction process, we offer exclusive access to our trusted group of specialists. No matter the problem, we can help you find the experts you need to feel confident in completing your project.
"We appreciate the efforts that you provided in helping us with our expansion. We had no idea how complex this process was but we trusted your guidance and it paid off. Thank you!"
"I want to thank you for the professional integrity and energy you all put behind making sure we were satisfied with the work."